Personal Injury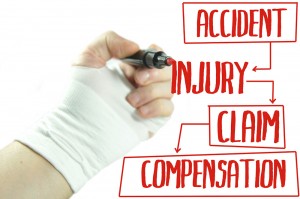 In a single moment, you and your family's life can be changed from being injured in an automobile accident, work-related injury or other cause. It is important to know that your medical expenses will be paid and that you will receive compensation for all of the other losses you experience.
Our team of lawyers is here to represent you as you regain your life after a serious accident or injury. Our clients appreciate that we are a local central Ohio firm and have earned the respect of our community.
We understand that no one ever plans to have a sudden and horrible automobile or work related accident. Our clients come to us trusting that we can help them understand the nature of their claim, overcome the mountain of bills they receive and ultimately to be awarded a fair and just settlement for their loss.  From the start to the end of the personal injury legal process our goal is to help you put the pieces of your life back together.